How an Oil & Gas Giant Increased Productivity With Bonzai Intranet
Source Energy Services is the largest Canadian owned integrated supplier and distributor of Tier 1 frac sand in Canada. Headquartered in Calgary, Alberta, they employ 260 staff in BC, Alberta, Saskatchewan, Wisconsin and Texas.
Prior to implementing Bonzai Intranet, Source Energy Services was using a custom created intranet built on SharePoint. Developed by their in-house IT team, the former intranet served as a platform to house content and documents for roughly two years. While this solution was better than what previously existed, it soon became challenging to govern document versioning, find key documentation and share information between remote workers.
Recognizing it was time to renew their SharePoint Intranet, Marketing Manager Leslie Stempfle, IT Manager Robb Irvine, Project Sponsor and CFO Derren Newell put their heads together outline their intranet needs. The team's must-haves included:
Improved user experience on SharePoint
Centralized location for standard forms and other commonly used resources
Implementation of document control mechanisms and
Improved internal communications, particularly among remote employees.
Thinking that a consultant-driven custom-built intranet was their only option, Source began collecting proposals that came in with high price-points and requirements that they did not need. With a little research, Source uncovered Bonzai Intranet, and discovered it would be half the cost of a built-from-scratch solution, had all intranet must-haves, and would take significantly less time to implement.
Eight weeks later, Source Energy Services unveiled to their intranet to employees across the Canada and the US.
Bonzai Intranet's Impact
The adoption and impact of Bonzai intranet for SharePoint and Office 365 was swift and widespread. From decreasing time wasted searching for forms or key documents, reducing time searching for subject matter experts, to increasing engagement and inter-department discussion—Bonzai quickly became a centralized community that connects departments and offices across North America.

"Bonzai is convenient and has already saved me time and peaked my interest in other aspects of the company. It enables me to look after whatever it is I need to look after at the time, without having to bother someone else for answers."

- Holly, Lead Dispatch, Logistics
Packed with all must-have intranet functionality, Source Energy Services' favorite features include:
Newsfeeds to share information across all departments and sites
An Employee Directory that eliminates time wasted searching for and connecting with internal subject matter experts
Document management with advanced search to quickly locate commonly used tools, forms, and policies
Social features for streamlined communication between remote workers
An Employee Spotlight page
HR Hub to streamline new employee onboarding
A buy/sell/trade Marketplace

"As a user who travels frequently, being able to access the latest versions of files on the go cuts down on email traffic and enables more efficient updating of our critical data."

- Joe, SVP, Commercial Development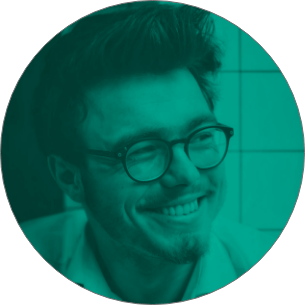 It's Time To Transform
Let us show you how much easier your work life can be with Bonzai Intranet on your team.