How an Intranet Transforms Learning in the Workplace
If you are underestimating the importance of corporate learning, or thinking it doesn't apply to your workplace, think again. At some point or another, every company embarks on learning of some type. There is on-boarding, product training, education on corporate policies, leadership training, and safety training as well as many other types.
But while corporate training itself is nothing new, how we create and deliver workplace educational content has drastically changed in the last 25 years. Advances in technology combined with the emergence of a tech savvy and connected generation is creating a demand for innovative and interactive approaches to learning. One such technology helping organizations enhance their training is an intranet.
An intranet simplifies workplace learning and replaces traditional classroom approaches. By offering a more interactive learning experience, companies using an intranet are benefitting from a collaborative and educated workplace.
Here's why:
It's Mobile
Most modern intranets are mobile accessible. Or at least they should be. This allows employees to access educational content while on their transit commute home, or during other off-site scenarios.
It's Collaborative
In traditional learning environments, classrooms provide plenty of opportunities for discussion and debate. Fortunately, an intranet provides the same luxury, yet with even more benefits. Social features make collaboration easy with the addition of commenting, communities, and discussion boards. Best of all, employees can create real discussions with people and teams in dispersed locations.
Content is Searchable
One of the best things about digital content is its discoverability. This means employees aren't wasting time trying to locate educational resources in shared networks, desktops, or in binders full of notes. Instead they can instantly access content and therefore learn at a faster pace. Employees can search for all types of content including videos, documents, and discussions around a certain topic.
It Benefits Remote Workers
A big advantage to hosting training material on an intranet is the ability to reach remote workers. This could include workers who are 'on the road', workers who work from home, workers in other countries, or even workers who do not work in the office. No matter where an employee is located, an intranet provides an effective way to provide the necessary information to them.
It Allows For Real Time Feedback and Interaction
An intranet provides opportunities for real-time feedback and discussion. This further helps employees who may not be comfortable communicating their thoughts or ideas in person. For example, someone on the sales team can ask specific product-related questions in a discussion forum and receive instant expertise or feedback from others.
It's Low Cost
One of the biggest benefits of hosting training materials on your intranet is the reduction of costs typically associated with traditional learning methods. With an intranet, there is no need to book a meeting room, incur travel expenses or hire instructors. The content is also available whenever someone needs a refresher or when someone new joins the organization.
It Appeals to Millennials
Millennials grew up having technology infused into their learning environment and now expect the same in the workplace. If your training strategy doesn't involve technology, you can't expect to engage this group. An intranet is a popular way to engage and educate millennials because it's mobile and always accessible. They want to learn at their own pace, so why not make this easy?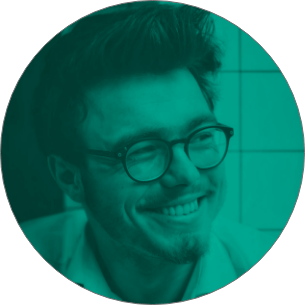 It's Time To Transform
Let us show you how much easier your work life can be with Bonzai Intranet on your team.