How a Leadership Development Program Improved Internal Communications at UniBank
The recommendation of a new intranet platform to combat internal communication gaps and reestablish a sense of community across UniBank, was initiated by employees taking part in UniBank's distinguished leadership development program BLADE, which stands for Basic Leadership Acumen Distinction of Excellence.
As part of UniBank's commitment to employee and leadership development, they implemented the BLADE development program which gives employees, who have achieved excellence in their role, the opportunity to volunteer to work on projects outside of their usual remit. BLADE is a yearlong development program that consists of classroom training along with the practical application of skills with related projects. It was just this hands-on project experience by the BLADE team, that sparked UniBank's need for better internal communications and connectivity across the bank.
Image Source: UniBank's Intranet Project Team including BLADE Team Members
The BLADE team conducted research and surveys with employees to ascertain staff needs and highlight areas of improvement to help employees conduct their roles more effectively. It became evident that the existing solution for internal communications was somewhat lacking, as they were using a basic SharePoint intranet for housing policies, procedures and documentation. This made it challenging for employees to efficiently retrieve the information they needed to perform their roles and ensure that they had access to the most up-to-date information.
"Through the team's research, we discovered we did not have an effective way to keep the entire company connected," shares Lindsay Livigni, Client Support Representative,UniBank.
 The Blade team members diligently investigated the solutions available on the market to improve internal communications and provide a reliable platform for effective search and retrieval of important policies and procedures that are trustworthy and up-to-date. The BLADE team conducted essential research and investigations of UniBank's ideal intranet requirements to compile a pre-qualified list of their 13 essential intranet criteria. Their intranet criteria included components such as usability, design, ease of use and optimal functional features. The team narrowed their search and shortlisted just four vendors in the final round. UniBank ultimately selected Bonzai intranet for its user-friendly interface, solution delivery framework and reliable after-care support.
"Our previous CIO was a big stakeholder in the intranet project and she heard great things about Bonzai from someone at another financial institution that uses the Bonzai Intranet. This person spoke very highly of the capabilities of the Bonzai intranet solution and the helpfulness of the Bonzai team,"  reveals Beth Maietta, Training & Recruitment Specialist, UniBank. 
As part of the implementation, our solution delivery team utilized best practice methodologies in keeping with Bonzai's standard delivery framework, aimed at defining optimal site architecture and ensuring content integrity. UniBank decided that each department would have their own individual site on the new intranet and a designated content author who is responsible for creating content on their department site. Each departmental page follows a similar page layout, to provide consistency across the platform and ensure that information can be easily found.
---
Click here to Download the Full UniBank Case Study Now!
UniBank, a premier community bank operating across 14 branches,  identified an internal communications gap which needed to be addressed to improve engagement, efficiency and communications across the bank.
Read the full Case Study today to discover all the candid details! 
---
UniBank's Innovative Intranet Launch Activities
In an effort to drum up enthusiasm around the new intranet launch, UniBank's BLADE team organized a number of activities to involve employees and provoke curiosity around the new intranet platform. As part of these launch activities, the team ran a 'Name the New Intranet' contest to engage employees and generate excitement. There was great involvement across the bank and the name; 'U-oogle,' was ultimately chosen as the winner.
"The name U-oogle; a play on the word 'Google,' was chosen; as it reiterates the initial request arising from our research and employee surveys that prompted the BLADE team to select Bonzai intranet to facilitate internal communication and enable intuitive search right across UniBank," explains Heather Kicelemos, Training and Development Manager & BLADE Program Manager at UniBank.
Other launch activities included an intranet scavenger hunt, providing branch locations with special treats for employees as well as the production of satirical commercials to show employees how to access information on the new intranet. These satirical productions were a huge hit as they added an element of humor, encouraging employees to embrace their new intranet enthusiastically. 
Three months after launch, UniBank conducted a focus group with employees to obtain their honest feedback on their new digital workplace. The evaluation by employees at UniBank was very positive and there were three key features of the new digital workplace that emerged time and time again as big winners for end-users :
Image Source: Pexels
UniBank's New Intranet Outcomes:
The BLADE team set out to improve internal communications and provide better access to important documents for all employee's at UniBank. Since implementing Bonzai, UniBank now has:
A convenient location that enables organization-wide communication.

A central location for sharing company news and employee updates.

A helpful location for access to employee learning and development materials.

A dependable location that facilitates on-boarding activities for new hires.

A fundamental location that promotes corporate culture.

A trusted location for collaboration across all departments and branches.
Digital Workplace Return On Investment
UniBank have reaped the rewards of the BLADE team's initiative, with gains across the entire organization since implementing the new intranet. Employees have reliable access to important information which helps them to effectively perform their roles and internal communications has greatly improved across the bank. The new intranet has provided big wins across the bank's departments as a whole and especially within IT, Marketing, Internal Communications and Human Resources.
UniBank's new Digital Workplace has:
Enhanced Employee Collaboration

Improved Onboarding Experience

Facilitated Employee Efficiency
Strengthened Employee Security
"Bonzai has allowed us to consolidate information, whether it's policies, procedures or other documents. We have a SharePoint administrator whose workload is quite a bit less because of Bonzai; the IT department are extremely pleased,"  states Brad Fenn, Electronic Banking Technology Manager, UniBank.
UniBank has achieved considerable gains with their new intranet and the project, spearheaded by the BLADE team is viewed as huge success. Both leaders and employees alike, benefit daily from the new digital workplace and the BLADE team have accomplished the goal to improve internal communications and reinstate a sense of community across all 14 of UniBank's branches. The project's success is a testament to the BLADE team's hard work and their sheer determination to resolve internal communication gaps and enhance accessibility to vital information for everyone at UniBank.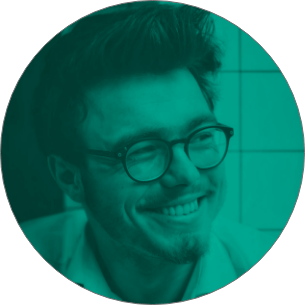 It's Time To Transform
Let us show you how much easier your work life can be with Bonzai Intranet on your team.