G&F Financial Group Chooses Bonzai Intranet to Create a Single Source of Information For All Employees (Press Release)
VANCOUVER, BC--(Marketwired – March 24th, 2015) – Bonzai Intranet is proud to announce that G&F Financial Group has chosen Bonzai Intranet for SharePoint to create a single source of information for all employees.
G&F Financial Group typically uses a combination of email and an internal intranet to share information with employees, and recently adopted the private social networking application Yammer to foster easier communication. "We want our intranet to be the first, and in most cases, only source of information for everything G&F Financial Group employees need to do their jobs well, including policies, products and services information, internal and external event details, templates, best practices and more," said VP, Marketing, Bobby Dhillon. "The information needs to be consistent, up-to-date and easy to find."
G&F Financial Group wanted to leverage their existing investment in Microsoft SharePoint to provide staff with a new Intranet that would:
Keep employees informed about what is going on in and around the organization
Improve employee effectiveness through information sharing, collaboration and communication
Allow the organization to respond quickly and efficiently to change
Foster a culture of collaboration and connection by allowing employees to share ideas and opinions
A cross departmental team at G&F Financial Group looked at a variety of vendors but preferred Bonzai's pre-built "out-of-the-box" intranet solution. "We believe that Bonzai will save us time and resources when migrating our existing intranet, and in the long-run," added Chris Goodman, VP, Technology. The Credit Union was attracted by Bonzai's intuitive design, clean user interface and robust search functionality, as well as its Events module, ability to set expiry dates on content, colour code alert messages on the homepage banner, and Yammer integration. Because of its modular nature, Bonzai is able to offer high value at a lower cost.
G&F Financial Group anticipates that the Bonzai platform will foster open communication between employees, departments and branches across the Credit Union, and reduce reliance on emails. They also believe it will increase efficiency when it comes to updating content and retrieving and sharing information, and reduce time and resources spent searching for hidden and/or duplicate content. G&F Financial Group expects service levels to internal and external stakeholders to improve significantly as a result of the more effective intranet.
G&F Financial Group is confident that the Bonzai team understands the needs of their mid-sized organization and has a good grasp of best practices in the intranet space. The implementation, involving an update to the SharePoint 2013 platform and deployment of an on-premise Bonzai Intranet, will take approximately four months from start to finish.
ABOUT G&F FINANCIAL GROUP
With roots deep in the West Coast, G&F Financial Group is one of the top ten largest Credit Unions in BC. We serve almost 28,000 members and manage more than $1.4 billion in assets under administration. With 13 branches located in Vancouver, Burnaby, Richmond, New Westminster, Surrey, Port Coquitlam, and Langley, we have served the Lower Mainland of British Columbia for over 70 years. We proudly provide everyday banking services, but our passion lies in educating and empowering our members to plan, save, borrow, protect, and dream bigger. Our priority is to ensure that members gain the financial clarity and direction they need to achieve their financial goals. For more information, visit www.gffg.com.
ABOUT BONZAI
Bonzai is a pre-built intranet that draws business value out of a company's SharePoint or Office 365 investment by providing the core functionality needed by most organizations, without the complexity, cost and risk associated with a custom-built solution. Bonzai is fully integrated into the SharePoint platform, allowing it to tap into all SharePoint and Office 365 capabilities, including document management, team collaboration, search and more. Bonzai was created by the intranet experts at Dynamic Owl -- a Microsoft SharePoint consultancy and Certified Gold Partner. For additional information, visit bonzai-intranet.com, or contact us at info@bonzai-intranet.com.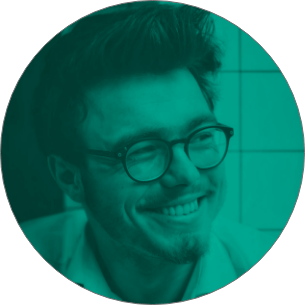 It's Time To Transform
Let us show you how much easier your work life can be with Bonzai Intranet on your team.