Does an Intranet Still Matter?
In the past twenty years there have been many tools and mediums used to communicate within the workplace. From the telephone, to the fax machine, to email, to the intranet, we've relied on a lot of technology to help us connect and engage with others.
We depend on these tools because we know that effective communication is essential in any workplace. It helps us:
To find internal expertise: Discovering the people and knowledge we need to get our work done.
To get input on projects: Getting advice from others to move projects to the next level.
To feel connected to the workplace and other colleagues: Creating and continuing conversations with colleagues that might not be in the same location as us.
To locate documentation: Accessing important forms and documents we need to do our job.
To stay updated on important news and events: Remaining informed on critical information as well as social updates.
To understand the direction of the company: Learning from the executive about latest wins, and/or crises.
A recent trend has been to forgo an intranet type platform in favour of trying out the new generation of chat specific communication tools. These chat tools facilitate communication, and in many cases are still much more effective than email. But they cannot replace the functionality of a corporate intranet. While there is nothing really wrong with chat, it doesn't solve the same challenges that an intranet was created to solve.
Here is why an intranet still matters:
It's Leadership's Best Friend. A corporate intranet is one of the most effective communication tools your leadership can use. Why? Because when important announcements need to go out, your executive needs a powerful medium to rely on. It's also important that your employees know where to access critical company news.
It Simplifies Document Management. We may be evolving to a paperless society, but there are still plenty of documents in use. An effective corporate intranet enables and simplifies document accessibility and sharing. It also ensures that the documents you are accessing are up to date, rather than relying on emailed versions or outdated copies within a chat tool search.
It Encourages Teamwork and Collaboration. One of the best functions of an intranet is it's ability to unite a company. Sure chat tools encourage discussion, but they fail to unite workplaces the same way an intranet can. Chat tools can result in decentralized communication and silos.
It Keeps Communication Work Focused. Emerging communication tools can easily distract employees away from the work and projects that need to be done. Yes, ensuring employees are connecting on a social level is important, but it's critical that the intranet revolves around a company's core business.
As you can see, the purpose of an intranet is vastly different than the purpose of a chat specific tool, which makes it hard to compare the two different solutions.
Regardless of the communication platform you chose, make sure you do your homework and understand the full functionality and benefits. Most importantly, ask yourself if the platform you are considering is truly contributing to the betterment of your entire business, or does it just seem like the 'cool thing to have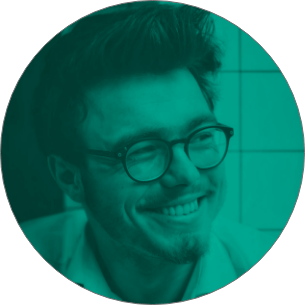 It's Time To Transform
Let us show you how much easier your work life can be with Bonzai Intranet on your team.