Capital Power's Bonzai Intranet Wins Best Intranet Design Of 2018 Award
Bonzai is delighted to congratulate our client, Capital Power, on their award of being designated one of the top 10 designed intranets worldwide in 2018, by the Nielsen Norman Group, using Bonzai intranet. The Nielsen Norman Group Annual Intranet Design Award is the holy grail of intranet design awards, which not only translates to an aesthetically pleasing intranet design, but also an intranet that drives adoption, engagement and usage through intranet usability and user experience.
"We are extremely pleased that the beauty and brains of our intranet has been recognized globally," exclaims Tricia Johnston, Director of Corporate Communications at Capital Power.
Nielsen Norman Group's Annual Intranet Design Award
Since 1998 Nielsen Norman Group has been the leading voice in the user experience field: conducting groundbreaking research and evaluating interfaces of all shapes and sizes to help teams achieve their design goals quicker and easier than going it alone. This tremendous accolade was awarded to Capital Power's Intranet; built using Bonzai, alongside Fortune 500 companies such as Delta Airlines, eBay, Travelers Insurance and GSK. Bonzai is the only North American product used in a winning intranet this year, which proves the value of both the solution and our unique delivery approach.
"The team at Bonzai has always been dedicated to ensuring we build the very best product possible, while maintaining the highest level of support," advocates Shereen Qumsieh, 2-time Microsoft SharePoint MVP & Director of Product Development at Bonzai.
Why choose an intranet platform over a custom SharePoint Intranet?
Prospective customers often want to move away from a custom-built SharePoint intranet as they are notoriously expensive to build and costly to maintain. Customized SharePoint templates require highly technical resources and a scalable budget for unexpected updates.
"Working with, and using Bonzai, gave us the flexibility, visual design elements, and a more user-friendly experience to create our intranet – an essential tool to connecting our company to news, events, and business resources and processes," explains Tricia Johnston, Director of Corporate Communications at Capital Power.
Custom intranets also begin a slow but sure degradation shortly after launch, which requires an annual contingency budget to keep the intranet up-to-date. On the other hand, intranet platform solutions, such as Bonzai; include regular updates and reliable ongoing compatibility with SharePoint and Office 365 improvements. This enables organizations to leverage all the strength of underlying technology without having to employ and train their own Microsoft SharePoint and Office 365 experts just to keep a custom intranet up-to-date.
"We built Bonzai to take away the hardest parts of building an intranet that slow down the creation of experiences an organization really needs. Capital Power was able to leverage that and delivered an award-winning solution," describes Matthew Carriere, Director of Engineering at Bonzai.
Can you meet other intranet goals while designing an award-winning intranet?
Organizations are keen to have a responsive intranet platform that supports their entire workforce, including those that are mobile or do not sit at a computer on a regular basis. Customers are eager to deploy an intranet solution that is future proof and sustainable, one that can be updated rather than outdated over time.
Ease of access to the most up-to-date company information is paramount for organizations as employees need to have integrity, clarity and trust in the information available on your company intranet. Consequently, content administrators require a robust platform that facilitates the development and upkeep of important documents. Bonzai provides peace of mind to content administrators, as document updates are tracked and audited within the secure and accessible Bonzai intranet platform.
Trusted search functionality is an important requirement so that employees can easily find the most current documentation. Bonzai intranet provides a user-friendly search experience which can be configured and customized to meet specific organizational needs.
Delivering a mobile-friendly, sustainable and trusted resource were all primary goals for Capital Power's intranet project that all attributed to delivering a worldwide award-winning intranet design, by leveraging the out-of-the-box functionality of the Bonzai intranet platform.
Do you need a large, dedicated SharePoint Team to build an award-winning intranet?
Our clients' award-winning intranet project team consisted of just a mere and mighty team of three, a feat which is practically impossible for a build-from-scratch intranet project. This dedicated group were backed by Bonzai's dilligent solution delivery team; supported by years of research and the experience of hundreds of previous Bonzai intranet implementations, all of which have contributed to Bonzai's robust implementation and design approach.
"The Nielsen Norman award proves that intranet in-a-box solutions on SharePoint and Office 365 are not just an alternative, but an award-winning option. No customer has won a worldwide intranet design award built leveraging just SharePoint or Office 365 without massive customizations and add-ons," explains Michal Pisarek, 6-time Microsoft SharePoint MVP and Director of Product at Bonzai.
Do you need to exorbitantly bank roll an award-winning intranet design?
Custom built SharePoint intranets require highly technical skills to update post-launch, making them costly to maintain. These rigid intranet platforms create a huge problem for content administrators and result in the workforce mistrusting the information available on the intranet site. Oftentimes, SharePoint upgrades render custom intranet design and functionality obsolete, resulting in the need for a complete intranet overhaul in a short period of time.
Prior to implementing the Bonzai SharePoint intranet platform; our client conducted an ROI exercise which calculated a whopping 54% reduction in intranet costs over 5 years when compared with a bespoke intranet provider. Not only does the Bonzai intranet provide greater functionality, but it also enables our clients to update their intranet content as required, rendering lengthy development and site maintenance costs a thing of the past.
"The Nielsen Norman Intranet Design award for an intranet created on Bonzai validates that achieving an award-winning intranet does not require a huge investment or involve a lot of complexity. Organizations have the option to choose a managed, pre-built intranet platform that meets their needs and focus on developing great content or building additional functionality that's important to their business," details Denise Ching, Director of Solution Delivery at Bonzai.
After vetting two other options for their intranet redesign, Bonzai intranet emerged as the obvious choice for Capital Power, the 2018 award-winning Nielsen Norman Group intranet design winner; based on cost-savings and the large number of requirements met. The Bonzai intranet platform not only offered greater functionality, but the project was delivered on-time and under budget.
Can intranet ROI still be a focus for a best designed intranet?
There was a dramatic reduction in support emails and phone calls from employees since our client launched their award-winning Bonzai intranet, greatly reducing the need for support resources and the amount of time it takes employees to complete business tasks.
Employee milestone page views rose from just 553 to 15,000 after the Bonzai intranet launched.
Employee intranet engagement increased by 42% six weeks post-launch, with employees reaping the benefits of their new and greatly improved intranet platform.
Document management and ease of updates have greatly improved thanks to Bonzai functionality and the full content audit which was conducted prior to go-live.
How can you win the Nielsen Norman Group Annual Intranet Design Award?
Prior to announcing the 10 best intranet designs of 2018; Nielsen Norman scored a whole host of intranet submissions from around the globe based on the following factors:
Navigation
Design
Search Personalization and News Delivery
Content
Collaboration and Social
Desktop and Mobile
As noted in the report, distinguished areas of Capital Power's Bonzai intranet solution include the following:
Ease of Site Navigation
Mobile Design
Global Site Search
Friendly UI
Content Management Effectiveness
Marketplace Social Selling
Responsive Design
Like many organizations, this award-winning Bonzai Intranet services hundreds of employees in multiple locations across the United States and Canada. This meant that central, up-to-date and digestible information was critical to keeping the entire workforce informed and engaged while keeping the intranet platform and intranet content sustainable.
This revered Nielsen Norman '10 Best Intranet Design Award comes just weeks after Bonzai was awarded the 2018 Intranet Choice - North America by Clearbox Consulting, marking the second year of this distinguished accomplishment. There's lots of excitement at Bonzai since receiving these prominent accolades, serving as a catalyst for continuous advancements to the Digital Workplace.
Looking to implement a stress-free intranet platform?
See how Bonzai can help you to set up a multi-award winning Intranet Platform and learn how Bonzai can help you better connect, communicate and engage with:
Company-wide corporate communications.
Centralized document/policy management.
Customizable and personalizable design and user experience.
Integrated applications and department/team sites.
Bonzai's best practice methodologies and delivery framework and more.
Best intranet designs of 2018
For access to the full report and to learn how Bonzai stacked up against Fortune 500 companies, download the (paid) Intranet Design Annual: 2018 by the Nielsen Norman Group. If you are a current Bonzai intranet customer and want to nominate your Bonzai intranet for the Nielsen Norman Group 2019 Intranet Design Award, ask us how: info@bonzai-intranet.com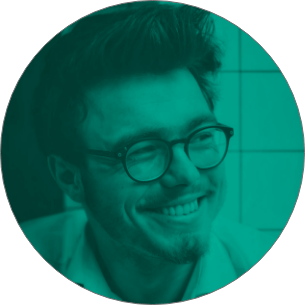 It's Time To Transform
Let us show you how much easier your work life can be with Bonzai Intranet on your team.