Can an Intranet Improve Your Corporate Culture?
In rapidly changing business environments, corporate culture is the glue that holds organizations together. Top executives believe that corporate culture is a key force that drives value creation and the success or failure of an organizations. To corroborate this statement, here are a few quick stats from a research study that interviewed 933 CEOs and CFOs across North America:
51% believe corporate culture is in the top 3 value drivers
78% believe it is within the top 5
91% believe improving corporate culture will increase the firm's value
84% believe poor culture will increase chances of illegal or unethical behavior
The corporate Intranet has evolved to become the standard centralized communication and cultural hub of mid to large-sized organizations. Being so central to organizations, the intranet has become integral to transmitting company culture. Taken from the white paper, How an Intranet Can Transform Your Corporate Culture, here are the two functions of an Intranet we find influences corporate culture the most.
An Intranet Increases Engagement
Gallap surveyed 193 companies and found that those who ranked in the top quartile of positive employee engagement operate better and enjoy 22% higher profits. These companies also experienced a decline in employee turnover by 65%, had 48% fewer safety incidents and recorded 37% less sick days. For an organization of 500 employees, this averages in an increase of $3.3 million profitability over three years.
For a complete look at how an Intranet improves culture download your copy of: How an Intranet Can Transform Your Corporate Culture.
An intranet plays a key role in positive employee engagement as it provides opportunities for employees to do just that—engage. Whether than is engaging with other employees via your company directory, sharing stories on exciting project successes, registering for company events and learning opportunities, or reviewing mission critical process changes; and intranet helps employee achieve these tasks with ease.  Great for engagement, managers also love how these activities can be tracked and analyzed with built-in analytic capabilities. This way, you can reward those who are actively engaged, and motivate those who need some encouragement.
An Intranet Facilitates Communication & Collaboration via Digital Workspaces
Digital workspace empowers employee collaboration like never before. Using an intranet like Bonzai, which works in tandem with a company's existing SharePoint network, employees have a full suite of file collaboration tools at their fingertips. All project files reside on the server and retain a history of edits, along with notes, team member tasks, web links, and ancillary documentation that fosters a holistic approach.
Sociall features with Intranets facilitate the creation of communities based around subject matter expertise and skill sets, forming ecosystems in which employees train and educate one another for the betterment of the company, while also increasing each member's visibility to other stakeholders who may seek their expertise and skills for a specialized project.
Share your thoughts with us in the comment section below - have you found your company culture improve after implementing an Intranet?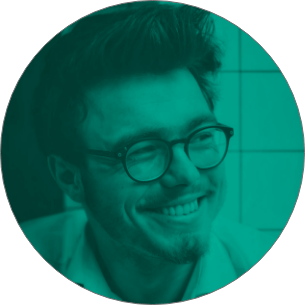 It's Time To Transform
Let us show you how much easier your work life can be with Bonzai Intranet on your team.