Branding Your Intranet – Where and When it Makes Sense
Hi, I'm Shereen Qumsieh—the Product Architect at Bonzai Intranet. I'd like to share some insight into the value of branding your intranet and options for doing it.
Your brand exists in the minds of every employee. It's made up of their thoughts and feelings about your company and culture, and represents their trust in and connection to the organization. At a basic level, branding your intranet involves applying a company theme – your corporate logo, colours, the typeface and font size used in company literature and on your public website, to the design of your intranet. At a deeper level, branding can involve designing a site structure and flow that matches the unique business processes of your organization.
The main advantage of branding your intranet is to create a sense of connection and ownership among employees. I think it's really hard for staff to get behind the out-of-the-box look and feel of a SharePoint intranet – in fact, I've never had a single client say "I'm okay with the way this looks."
First Impressions Count
When employees first visit an out-of-the-box SharePoint intranet implementation, they immediately notice a complete disconnect with other corporate communication properties – your website, collateral, business cards and email signatures – all the pubic facing elements that you use to build your brand outside the organization.
If employees don't develop a strong association with your intranet, or feel a personal attachment to it, they simply won't use it. They may start using when it's launched, but will quickly abandon it, meaning all the time and resources you put in to getting important content up there was wasted. For corporate intranets, getting people engaged is a big deal to begin with. Branding is one of those things that doesn't take a huge amount of effort, particularly with a product like Bonzai Intranet for SharePoint, where you get that quick win in a just a few hours.
Can Branding Really Be Done That Quickly?
The amount of time it takes to brand your SharePoint intranet depends on which of three paths you go down:
OOB branding within SharePoint – options are very limited
Applying core branding to a pre-built intranet for SharePoint
Creating a custom branded intranet
Let's start with branding SharePoint's out-of-the-box intranet. Let's be honest here—this is a bit like putting clean water in a dirty glass. Not only are you wasting effort in connecting an intranet that's unlikely to see much use with your corporate look and feel, the "brand" can be turned off by toggling a single setting within SharePoint. You'll have a heck of a time getting people to use the basic SharePoint intranet, even if your logo is on it.
The second path is to leverage a pre-built intranet for SharePoint like Bonzai, where all the heavy lifting has been done in terms of look and feel, and it's easy to incorporate a specific brand by changing logos, colors, typeface and font size, or other design components governed by CSS. We've invested a lot of time in UX and Design to come up with a layout that we think adds a lot of value and enhances engagement among end users.
To that end, we've created two Bonzai brand designs—a classic version that supports a lot of imagery and pictures, and a streamlined version that relies less on images when authoring content. Within each of them, companies can identify which primary, secondary and tertiary colors, fonts, sizes, and logo they want applied, or other cosmetic changes that don't involve physically removing a layout component or creating a new master page. We've made it really simple to apply a corporate brand to Bonzai without going through a full branding exercise. That whole process can sometimes take two to three weeks versus half a day's effort for core branding.
What's involved in a custom branded intranet?
The third and final option takes a very custom approach. We can make Bonzai Intranet for SharePoint look like any website out there, so there really is no limitation to what can be done. What's really important is how much time and effort you want to invest.
In customized branding, we start with the organization's internal branding sheet or branding guidelines. Based on that, we'll work with either their in-house web designer or a designer we've brought in to come up with a design for the intranet. During the process, we'll define what the header and footer looks like, what news and event pages looks like, and so on. Clients might go through the whole design process before involving us in the implementation, or ask us to help manage the design process along with them.
Traditionally, people put navigation at the top, footers at the bottom, the search box in the top right hand corner, but that's not carved in stone with Bonzai. We're starting to see more interest in navigation on the left hand side as opposed the top. Bonzai has the inherent flexibility to move things around on the master page so clients get what they want.
The outcome of the design setting stage is a Photoshop PSD file that outlines the look and feel – the pages, the fonts, sizes and colors of the site. We take the Photoshop file and begin prepping the elements to bring them into SharePoint. Using HTML and CSS, we create a fully functional intranet site for the client to trial -- click through the navigation, hit the news pages, everything. We don't set the site up straightaway in SharePoint because this adds a level of complexity, such as solving issues we might encounter with the HTML and CSS, or behavioral elements that need to be scripted. Keeping the design build outside of SharePoint simplifies your life and speeds the process up.
Once the prep work is completed and the site is signed off by the client, we create what's called in SharePoint-land, a master page. The master page is the only thing we essentially have to brand. We take the pieces we built and bring them over bit by bit, making sure that any CSS or JavaScript are included correctly in the single setting for the master page. Then we turn it on and it's pretty much ready for the client to add content to. The whole process around deeper branding typically takes two to three weeks, in comparison to classic Bonzai branding that takes on average a few hours.
Best Practices Branding
There are certain things you need to consider when branding your SharePoint intranet to ensure the corporate look and feel is maintainable and upgradeable down the road. While there are multiple ways to brand SharePoint, many are un-supported or not recommended by Microsoft and so it's best to follow the methodologies outlined by Microsoft for branding a product that integrates with, or sits on top of SharePoint. Bonzai Intranet follows these methodologies 100%, ensuring that any branding done during set up can be used at launch and in the future.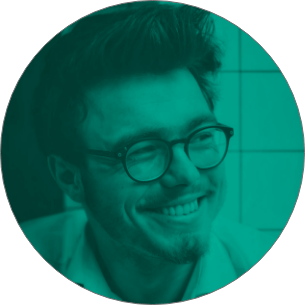 It's Time To Transform
Let us show you how much easier your work life can be with Bonzai Intranet on your team.