Bonzai Decreases Intranet Costs By 54%
I had the chance to sit down with Robin Morgan, Intranet Project Manager at Capital Power, to discuss their recent implementation of Bonzai Intranet. I sought to understand their relationship with the company's intranet over the years and how things have progressed.
Like many, the word intranet was a dreaded term that became synonymous with slow, archaic, difficult to navigate and down-right confusing. Employees simply could not find the documents they needed and there was a deep mistrust in search. Results often drew pages and pages of irrelevant content and outdated documents. Recognizing the need for change, Morgan and company stake holders sat down and identified 7 mission-critical changes that would be required to regain employee trust.
Their New Intranet Needed to offer:
Flexibility and cost-effectiveness
A user-friendly interface for easy navigation and simple publishing/up-keep
A consistent user-experience
Intuitive information architecture
Mobile-friendly and responsive pages
Effective and trusted search
A SharePoint Governance Plan
Why was Bonzai Intranet the Winning Choice?
Bonzai became the obvious choice for a few reasons. Morgan explained that, "Out-of-the-box, Bonzai met 91% of our business requirements with an added bonus of meeting eight that were originally deemed out of scope." The energy and utilities company also calculated that they would realize savings of $225,000 over five years—a reduction in intranet costs by 54%. 
"The energy and utilities company recognized that they would realize savings of $225,000 over five years—a reduction in intranet costs by 54%."
Due to the fact that Capital Power's former intranet was a custom-built SharePoint Intranet, updating for functionality and design was near impossible. This left their intranet unchanged for nearly four years as even the most minor changes required those with html, CSS and JavaScript skills. Additionally, there was no clear SharePoint Governance Plan leaving it unclear when to post content to team sites or the intranet itself. This resulted in an extremely small intranet and a very large Team Site environment. Morgan shared that "this made it very difficult to find what you were looking for creating mistrust in the tool."
In terms of design, there was no clear content hierarchy. For example, the homepage was a cluster of information wherein employees could not identify what was most important to read. Due to the fact that creating new content or stories was a cumbersome process, feature content was seldom updated. The intranet was also non-responsive meaning that you could only properly access it through their network after installing a third party application—mobile viewing was non-existent.
What is the Employee-Intranet Relationship like Now?
Only one month after launch, all Capital Power employees are using Bonzai. Morgan shares that, "feedback so far has been very positive—staff are happy with the simplicity of the new homepage and how clean the look and feel is." Overall, the implementation team agrees that the greatest gains over the old site are:
How much easier it is for people to manage their information
How much simpler it is for people to edit, manage and publish content
How much easier it is to find information on the internet
In just six short-weeks, Morgan and the team witnessed some impressive growth and engagement with their new intranet.
Improved Employee Communications
One of the most common employee complaints was that the information they saw on the intranet was not relevant to them. Today, Morgan reports that Capital Power is now targeting employee communications on the homepage based on country, province/state, city and placement in the organizational structure. As a result, 35% of the content employees see on the intranet is unique to their interests.  
Increased Productivity & Engagement
Improved navigation in design and function has freed of a significant amount of aggregate employee time. A single document repository and improved search makes it easy for employees to access commonly used applications and documents. In just three weeks Morgan and the team reported 10,500 click events and 800 document downloads. They also witnessed a 75% increase in intranet engagement due to employee posted content and feedback.
If you're in the market for a new intranet and are looking for ways to save costs while fullfilling all of your business requirements, save your seat for an upcoming webinar on Tips for Building out Your Intranet Business Requirements.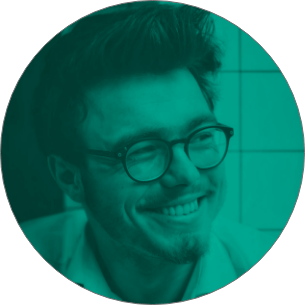 It's Time To Transform
Let us show you how much easier your work life can be with Bonzai Intranet on your team.