5 Simple Steps to Create the Best Intranet Name
An important aspect of launching your new intranet or digital workplace is giving it a relevant name that's both thoughtful and valuable. This important step can be overlooked especially during the busy launch period of the intranet project, but it's an influential part of the project where a little time investment goes a very long way.
There are some great intranet names that come up time and time again and then there are names that make little sense, are not sticky and even those that are downright confusing! Take for example an intranet named 'The Link,' it may seem like a good name at first, perhaps born out of thoughts to 'link the organization' or be 'the link between employees,' but consider writing an email where you have to reference 'the link on the link.' Becomes quite the tongue twister doesn't it?
When you're on the home stretch, approaching the end of the intranet project and it's time to choose an intranet name you may feel somewhat relieved, as though 'the end is in sight,' but be sure to spend some time naming your glorious new intranet. It's an important step that can promote acceptance and encourage excitement for the new intranet. After all, how would you feel if the name you were given was an afterthought?
 1. Intranet Naming Competition
A really great way to get your employees excited about your new intranet is to involve them in the naming process! It's engaging, it's fun and in our experience, it genuinely leads to a great intranet name. Our customers have had great success running an Intranet Naming Competition as a precursor activity to the overall intranet launch. Organization's can run an all-employee competition, engaging and empowering employees to come up with the best name from a completely blank slate or else provide a selection of possible names for employees to vote on.
The latter provides some control to the intranet project team in steering the name of the new intranet. Employees can submit potential names individually or come up with a suggested name as an entire team or department. An intranet naming competition generates an authentic buzz around the new platform and buy-in is encouraged because this activity helps employees to feel part of the new intranet.
2. Don't Recycle the Old Intranet's Name
Typically, organizations go to market for a new intranet or digital workplace because their existing intranet is inadequate and maybe even downright awful. We strongly recommend that organization's come up with a new name for the new intranet rather than just using the existing intranet name.
Employees that used the legacy platform are likely to have had negative experiences with the old platform so it's important to differentiate the new platform as a new and improved intranet that's disassociated and removed in both name and functionality from the legacy intranet. Choosing a new name for the new intranet or digital workplace will pay off greatly in the long run, enabling thoughts of the hideous old intranet to dissipate and become a distant memory.
3. Intranet Names to Avoid
We've seen some great intranet names and some not-so-great intranet names over the years. The most common names that we come across time and time again are intranet names such as the Hub, the Link and the Intranet. 'Compass' is another popular name as the intranet is typically the chief navigation tool for organizations. 
However it's much better to come up with an original name that's individual to your organization's new intranet. It's best to avoid an intranet name that's based on the platform it's built on e.g. 'SharePoint,' or 'Office 365' as this can cause a great deal of confusion for everyone. Instead, give it a terrific name that accurately represents the new and improved intranet platform that it is.
4. Use a Name that Fits your Organization
Choosing a new name for your intranet is a great opportunity to encourage creativity and widen the brainstorm to the entire employee group. We've had clients come up with delightful intranet names that creatively represent an aspect of what the organization does.
For example, a customer in the automotive space imaginatively named their intranet 'Pitstop', and another named theirs 'Spark' as in to spark new ideas, engagement and collaboration. Some organization's have used a word play on their company name, perhaps with the first few letters of the organization followed by 'Net.' Other organizations add 'My' before the company name to come up with theirs. While these names may be suitable, they're not the most original.
UniBank creatively named their intranet with Google in mind. Following a contest that encouraged suggestions from employees, the name 'U-oogle' was chosen as the winner by the management team. So why not put the thinking caps on and come up with a name that's both original and fitting for your organization?
5. Represent your company's Ideal Persona
Why not take your intranet to the next level by building a persona around it? This can greatly help with user acceptance of the new platform while potentially reiterating another aspect of the organization (i.e. the persona can be an embodiment of the organization's vision or values). We've heard of some great personas for an intranet.  A great example is the City of Gresham, who named their intranet 'Walter,' a fictional character that they built a great persona around. It's a good idea to keep logo design and branding in mind when choosing your new intranet name. These aspects can really help with creating an intranet name that's competent and memorable for the whole organization. Check out the list below for some examples of great intranet names!
Our Top 5 Intranet Names:
Spark at 

BCAA

The Landing at 

Boeing

FishNet at 

Fish & Richardson
Coreshack at BGC Engineering

The Yard at Oakland Construction
We hope you've enjoyed reading our suggestions for crafting a great intranet name that's embraced by the entire organization! We'd love to hear your thoughts on naming an intranet so don't forget to comment in the box below to let us know your favorite names along with any tips you have to add to the list for creating great intranet names!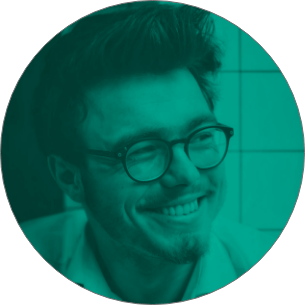 It's Time To Transform
Let us show you how much easier your work life can be with Bonzai Intranet on your team.