5 Reasons To Start Your Intranet Content Audit Today
Our aim is to help organizations succeed with their intranet projects by providing guidance and advice from our years of experience with successful intranet implementations. We take a holistic approach to intranet projects and believe that it takes more than a great intranet platform, to produce an award-winning intranet. While an outstanding intranet platform certainly helps, other important considerations include intranet project planning, information architecture, intranet team composition, intranet governance, change management and of course intranet content planning, which is our topic today.
If your intranet content is poor, then your intranet experience will also be poor. It's the content on your intranet that drives engagement, so it's important to put a significant emphasis on content planning throughout the entire intranet project process. It's easy to build a pretty website, but if people can't get access to good quality content that's up-to-date, well written and makes sense for specific job roles, then employees will lose trust in the intranet.
Image Source: Pexels
The Importance of Intranet Content Planning
Organizations go-to-market for a new intranet for numerous reasons and one that comes up time and time again is the complaint that employees are unable to efficiently find the information they need on their current intranet.
Great content helps to create a great intranet and we encourage organizations to spend the time up front analyzing their current intranet content to help with the content planning strategy for their new intranet. This is one of the most important activities organizations can undertake as part of their intranet project. It may not be the most fun activity, but it will certainly add value to the final product, the launch of your new intranet.
Before you begin, the content audit is a must. It's important to define the keep, re-write, and delete, or as we like to call it at Bonzai - the 'KRD' criteria. 'KRD' decisions can be made through the content audit. The whole idea is to start whittling down the content through this process.
Keep: Pretty self-explanatory, move the same content to the new intranet platform.
Re-write: can be content that requires updates, social interaction, forms, or templates to move forward.
Delete: is the content that doesn't need to be migrated to the new intranet.
We recommend that organizations define the specific 'KRD' criteria that works best for them when moving to their new intranet platform.
Image Source: Pexels
Why Bother with a Content Audit?
The content audit is step one in the entire life cycle of activities we have around intranet content and intranet planning. While the first, this is still one of the most vital activities that we recommend for organizations embarking on an intranet project. It involves digging deep and getting into the trenches, but it's an imperative exercise for enabling intranet teams to understand their intranet content.
That being said, many organizations value the content planning activities as opportunities that come hand-in-hand with undergoing an intranet refresh project and/or building a new intranet. The content planning phase gives organizations a great opportunity to take stock of their existing content and determine which pieces of content to reuse, refresh or replace. It's important to ensure that the new intranet will only contain content that's well written and makes sense to end users.
The content audit helps intranet teams to understand the length of time and scope for other project activities. There's a difference in the undertaking for an organization that has, let's say, five hundred documents and pages and one with say, fifty thousand documents and pages. Completing the content audit up front, helps with understanding exactly how much time and effort will be required for content planning.
1) Identify the Content on your Current Intranet
The intranet content audit helps intranet project teams to get a handle on all of the content on their current intranet by reviewing and identifying all of their existing content. Organizations have a hard time keeping track of every single piece of content on their intranet, especially if they have a decentralized or end-user approach to content authoring and publishing, so the first step is identifying what content exists in order to decide whether or not to keep, rewrite or delete each item before moving it to the new intranet. The intranet content audit is an essential tool that facilitates the classification of existing intranet content while enabling the discovery of high value content that you didn't know you had.
2) Reduce the burden during Content Migration
If intranet success is what you're after, then it's imperative that the content is audited prior to migration. The outcome of this is that only high-value content is migrated to the new intranet. The award-winning intranet team at Capital Power, who won the Nielsen Norman Intranet Design Award, decided that none of the content from their previous intranet would be automatically migrated to the new intranet. The redesign pitfall that they wanted to avoid was having an intranet that looked great from a design perspective, but provided little improvements in terms of content integrity. We echo this sentiment and recommend such practices to everyone embarking on an intranet project.
---
3) Build Engagement on the Intranet team
The intranet content audit takes place at the beginning of the intranet project and can serve as a great ice-breaker for getting the intranet team and content authors acquainted with one another. This team-building exercise, involving many project stakeholders at the beginning of the intranet project can help to forge relationships to set the team up for success. The content audit exercise can help to establish intranet team morale as this task is something that's completed so early on in the intranet project process and successful completion can be viewed as a 'win' for the intranet project team providing confidence and understanding to the intranet project team members.
4) Discover your most Engaged Content Authors
Another valuable outcome of the content audit exercise is your most engaging and captivating content authors become apparent. This vital information can help with selecting the best content authors for particular content topics. Along with highlighting content duplicates and outdated information, the content audit provides intranet teams with the opportunity to assign ownership to individual pieces of content and wider content areas. When reaching out to content owners to conduct the content audit on areas they're responsible for, it's imperative to assign a value to the content. If you're migrating to a new intranet platform and there's a time effort required from the content owners, then there's typically a reduction in the amount of content each content owner wants migrated. Usually the less content you have, the better quality the content is.
Image Source: Pixabay
5) Determine the Optimal Structure for Intranet Search
The content audit helps to drive key elements of the intranet project, such as search, structure and find-ability during an intranet project. We recommend that organizations undertake the content audit at the beginning of the intranet project as part of the pre-planning activities. Organizations can then implement their content audit findings when determining the best search structure for their intranet content. A content audit is also a very useful exercise for organizations who may not necessarily be undergoing an intranet refresh, as it enables organizations to take stock and assess the current state of the content on their intranet platform.
We'd love to hear from you - Leave a comment in the box below to share your tips, experience and any questions you have around intranet content planning!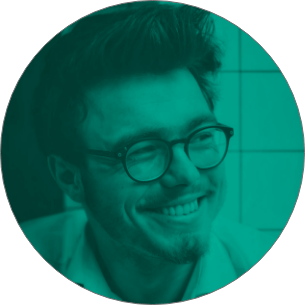 It's Time To Transform
Let us show you how much easier your work life can be with Bonzai Intranet on your team.