5 Reasons for a SharePoint Intranet
SharePoint is the Market Leader
Starting out as a document management system in 2001, Microsoft SharePoint added web content publishing capabilities in 2003. At the time, there were only four leading players in the market alongside SharePoint—Oracle, Plumtree, and Epicentric. Today only Oracle exists among other smaller players. While SharePoint is not the only platform an organization can use for both their intranet and general collaboration or document management, it is the first platform to be a market leader in both.
Don't agree? Well, numbers don't lie.
Currently, SharePoint is used by 80% of Fortune 100 companies and is a key system for 70% of knowledge workers. According to research from the Radicati Group, SharePoint will continue to see strong market adoption across all industry verticals and is projected to grow at an annual growth rate of 20% between 2015 and 2019. Additional stats show that in the last five years, 75% of all intranets implemented were built on SharePoint. Amongst this group was a significant pick up of mid-sized organizations who historically did not purchase intranets for cost vs. benefit reasons. With robust communication, collaboration and document management functionality, SharePoint intranets are being used by increasingly more mid-sized organization as workplaces become digital-centric.
SharePoint's Capabilities and Features Are Expansive
According to Steve Balmer, former CEO of Microsoft, "SharePoint is kind of magical because there's nothing quite like it on the market." And that there's not. SharePoint's capabilities cover everything from custom developed apps (name it, it likely has been created), hosting sites, communities of practice, content management, document management, publishing, advanced search, machine learning, reporting and analytics, consolidated workflows, social networking, company directories and more.
Equipped with all these options, organizations can piecemeal together a solution that fits their precise business needs. And this is exactly what organizations did and are doing with SharePoint, albeit, at a high cost. Custom and sophisticated solutions can cost anywhere between 100K and 1 million depending on the scope and scale. In more recent years 'turn-key' or 'out-of-the-box' SharePoint intranets have brought this cost down. We discuss this further in the final section.
Microsoft is Heavily Investing in SharePoint's Future
At the beginning of May, Microsoft held a worldwide event to launch SharePoint 2016 and share their innovative visions on the future of SharePoint. Undoubtedly, Microsoft's investment in SharePoint will impact the way we work, for good. Adding to the already rich experience, Microsoft announced the launch of a new SharePoint mobile app, a new SharePoint home in Office 365, modern team sites with Office 365 Groups, responsive page authoring, and updates to document libraries and lists. They also announced new integrations with Microsoft PowerApps and Microsoft Flow.
Other heralded upgrades from SharePoint 2013 include a hybrid deployment model that allows organizations to have part cloud, part on-premise SharePoint deployments. For organizations who are a touch resistant to migrating completely to the cloud, this option allows them to keep sensitive documents on in-house servers.
To ensure hybrid SharePoint users still benefit from the same search functionality, Microsoft has restructured their hybrid search feature. Users will experience a true hybrid index that seamlessly exposes content both locally and in the cloud.
To learn more about the noteworthy changes read, 5 Ways SharePoint 2016 Will Improve the Workplace.
Rich Integration with Office 365
Research from Skyhigh Networks shows that 87.3% of organizations have at least 100 employees using Office 365. As the de facto standard in business, SharePoint becomes the obvious choice as organizations recognize the power in being able to integrate Office 365 applications into their SharePoint deployment. Favorite Office 365 integration features include: exporting tasks to Outlook, editing documents in Word and storing directly in SharePoint, and connectivity to Yammer for corporate social networking.
Out-of-the-Box Solutions Only Make Your SharePoint Intranet Better
In recent years, a much more affordable solution has come to market for robust SharePoint intranets that don't require costly customization. Implementation after implementation, SharePoint developers began to recognize the inefficiency in developing custom SharePoint intranets for organizations that often wanted similar feature and functionality. Closing this gap, there are now out-of-the-box intranet products like Bonzai, that run on SharePoint. These solutions offer anywhere from 80-100% of what organizations need in an intranet. Customization comes into play in cases where additional features or integrations are required.
 "experts estimate that within 1-2 years, the SharePoint intranet marketplace will move from primarily customized solutions, to one where 80-90% of organizations are using out-of-the-box solutions."
As a superior solution, experts estimate that within 1-2 years, the SharePoint intranet marketplace will move from primarily customized solutions, to one where 80-90% of organizations are using out-of-the-box solutions. Products like Bonzai Intranet often offer better user-experiences than stand alone SharePoint intranets. This is because they are backed by a team of developers and designers who are committed to providing the best of SharePoint and Office 365, while adhering to modern design principles that are aligned to your brand.
Which way will organization go? Share your thoughts in the comment box below.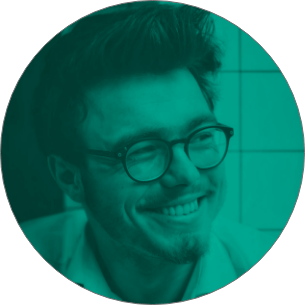 It's Time To Transform
Let us show you how much easier your work life can be with Bonzai Intranet on your team.