5 Elements To Create An Award-Winning Intranet
Our mission at Bonzai is to provide a stress-free intranet platform delivering ready-to-roll intranets for SharePoint and Office 365 that help organizations to better communicate, collaborate and engage with employees.
Creating an award-winning intranet from scratch leveraging only SharePoint or Office 365 is a challenge for technical teams. Especially when they are aspiring to design a robust intranet for usability and engagement while considering sustainability and customization to ensure functionality. This is where Bonzai comes in to help, with its pre-built features for SharePoint and Office 365, enabling the creation of an award-winning intranet in as little as 12 weeks.
What Does Award-Winning Intranet Mean?
This year Bonzai customer, Capital Power, won the Nielsen Norman Intranet Design Award with their Bonzai Intranet alongside notable Fortune 500 winners such as GSK, Delta Airlines and eBay. This prestigious designation to a mighty intranet project team of 3 proves that award-winning intranets don't need massive teams or massive budgets to deliver the intranet experience that employees need to thrive and create a meaningful workplace.
Beyond this, Bonzai was recently recognized for the second year in a row by Clearbox Consulting in their SharePoint Intranet-in-a-Box report for Intranet Choice for North America.  
How to Create a Successful Intranet in 2018
It takes more than just a pretty website, accurate search experience, intuitive forms & workflows and interactive social features to ensure a successful intranet deployment. While all of these features are important, they don't encompass all that's required to execute a successful intranet. An intranet should support the unique objectives and goals of the organization.
Organizational objectives and requirements for an intranet often include:
Enhanced collaboration
Increased engagement
System accessibility 
Internal communications
Increased productivity
If you're intranet captures most of these objectives, then it's on the path to being successful!
Image Source: Intranet Objectives & Goals as recommended by Bonzai
The solution delivery process for a robust and sustainable intranet takes a lot more than a two-week install. With this in mind, we've designed a 12-part webinar series, running throughout 2018 to detail and share our best practice methodology for intranet success.
What are the most Common Intranet & Digital Workplace Challenges?
Organizations tend to have similar intranet and digital workplace challenges. Oftentimes, these challenges deal with user experience, strategic misalignment, disengaged employees, information silos and/or content structure. In some cases, the content exists on an intranet or file share, but the information is difficult to access, so people are unable to quickly find the information they require.
Image Source: Bonzai Intranet; Intranet & Digital Workplace Challenges.
Top 5 Elements to Create a Successful Intranet
 Image Source: Bonzai Intranet; What makes a great intranet?
A truly successful intranet requires a combination of these 5 elements:
Great Organizational Alignment – Understanding what your organization needs and why?
Great Technology – SharePoint & Office 365 is not the answer to every single problem.
Great Content – The content needs to be managed and maintained.
Great People – An intranet project is a big undertaking, so a great group of people is essential.
Great Processes – An intranet project needs excellent processes to ensure its success.
Here is why each element it critical to the foundation of a successful intranet.
1. Great Organizational Alignment
It's imperative to understand what your organization needs from an intranet perspective. Why? Defining what intranet success will look like throughout the organization is key. User groups, executives, managers and employees have differing priorities, so understanding and aligning these priorities is paramount. It's important to remember that intranet success is driven from within the organization; both from a top down and bottom up perspective. Change can be difficult for many, so establishing an intranet champion within your organization can greatly help to combat this.
2. Great Technology
Robust technology that's suited to the organization is important. We love SharePoint and Office 365 here at Bonzai, but we also know that it's not the answer to everything. The right technology depends on the organizational requirements. The combination of Bonzai and SharePoint provides a lot of features to organizations, some of which are imperative for a successful intranet and others which are optional depending on the organizational requirements. Typical intranet features include news, events, corporate directory, search capabilities, forms & workflows and social engagement tools all of which need to be accessible via mobile. Understand your organizational needs before you make the technology decision.
3. Great Content
Intranet content is vital. Great content requires thoughtfulness and thorough planning. We utilize an inclusive tried and tested approach to ensure great content creation as part of the Bonzai delivery framework. This starts with a content audit to identify and understand the organizations current content. Next is the content review stage which facilitates the decision of what content to keep, delete or re-write. Following this, a content plan is created to identify who will write the new content or migrate the existing content. After this, the content authoring guidelines serve as a foundation to ensure all curated content is great. The final step is content review; this helps to establish the cadence at which the content is reassessed to ensure the intranet remains up-to-date. These steps have been incorporated into our delivery framework so that all the necessary steps are taken with our customers, to ensure the success and future of their Bonzai intranet.
4. Great People
An intranet project is rare in that it impacts every single person in the organization in some way; encompassing the end-users to the executives and everyone in between. We help to ensure that our customers have really great people on the project team, whether that's executive alignment for support or change management for increased acceptance. We help to ensure the people understand their roles and responsibilities from the outset of the project. Join our 12-part Intranet Success webinar series for more details on how to create the ideal intranet project team.
5. Great Processes
Governance is key to ensure that your intranet is viable and sustainable long-term. Organizations need to have governance around the type of content available on the intranet and the type of content that's created. Governance styles naturally vary across organizations. Support processes fundamental to intranet success include facilitating how users request help, suggest a new feature and contribute to content. Processes pertaining to engagement and authoring guidelines for managing different areas of the intranet are essential. Guidelines of behavior for a marketplace platform or best practice for profile pictures for example; are important for setting behavioral expectations and protocols on the intranet. Guidelines help to steer the direction of intranet content and define acceptable standards. 
Image Source: Bonzai Intranet; how not to create a great intranet.
Intranet & Digital Workplace Trends in 2018
The digital workplace encompasses all the technological tools an organization uses and an intranet is part of the digital workplace. An intranet can provide an anchor or starting point for employees to get access to the digital tools throughout the workplace. Intranets can also integrate with other digital workplace tools. Most organizations have the need for both a Digital Workplace and an Intranet.
The digital workplace and intranet, need to be more than just a read-only experience for end-users. It should be a platform that provides employees with an interactive experience where they can easily locate and access the tools they need to optimally perform their duties.
The Nielsen Norman Group's Design Annual does excellent research when it comes to intranets and digital workplaces. We studied their 2018 report to discover their trends for an award-winning intranet include:
Simplifying Structure & Content
Accepting Help from the outside
Helping Content owners
Having a launch plan
Providing Iterative Designs
Concentrating on User Experience
How Can you Guarantee Success for Your Intranet Project?
There's no easy answer, but our aim over the 12-part Intranet Success Webinar Series is to equip you with our best practice information so that you can learn from our experience to create a successful intranet project. Two important areas that contribute to intranet success are Information Architecture and Intranet Governance, which we'll touch on below. Remember, an intranet is more than just a simple install of software, it requires detailed planning, foresight and commitment to have a chance at success.
The Importance of Information Architecture
Information Architecture is everything to do with the structure of content including site structure, wire frames, layout of content and information categorization (e.g. news, policies, procedures etc.).
We spend the most time on this area during implementations and it's the most fun part for our customers. Some of the activities we undertake with our customers as part of the information architecture framework include Card sorting, Site structure mapping and Tree testing.
Image Source: Bonzai Intranet; Information Architecture Best Practices. 
The next exercise is site structure mapping which helps to identify the optimum structure and set up to ensure that the access and layout of information is exemplary. The final exercise is a tree test, where we use the data based on the two previous activities to create the site structure information architecture and give testers many tasks to complete using this draft version of the site structure. We once conducted this exercise with 37,000 end users from an organization!
We set up an optimal workshop for the tree test, which gathers data to give an insight into how people search for information and how they find content. Once users complete the tree test, we then analyze the steps the testers took to perform the tasks to ascertain where the site structure needs to be tweaked to ensure optimal flow and user experience.
The Importance of Intranet Governance Planning
Governance planning is one of the most important aspects for ensuring the sustainability and longevity of your intranet. Governance planning guidance includes:
Roles & Responsibilities
Intranet Publishing Models
Content Management
Defining Guidelines
Support Processes
Communicating Governance
There are 3 Intranet publishing models to consider before deciding how to allow people to publish on the intranet:
1. Centralized Model – This model is typically aimed towards smaller organizations and establishes a point person who's responsible for updating all intranet content. There are a couple of drawbacks to consider with this model. The first is that the person solely responsible for uploading content may become a bottleneck to publishing as the company grows and the amount of content increases. The second drawback with this model affects the quality of content submitted for publishing. Studies show that people give more consideration to content that they're publishing themselves over content that they're submitting for publication via a third party.
2. De-centralized Model - This model is becoming increasingly popular, whereby business units, departments and functional units within the organization are given permission to manage their own content. For this model to work, clear guidelines are essential so that people understand a benchmark of standards and best practice for contributing content to the intranet.
3. End-user Model – This model permits anyone to update anything on the intranet. Again, guidelines are instrumental for the success of this approach. This method for content publishing and management is very organization-specific as it isn't suitable for all organizations.
Questions from the first Webinar of the 12-Part Intranet Success Series 'How to Create an Award-Winning Intranet in 2018' :
1) What are some bad ideas for intranet launches? And what are some bright ideas? 
A bad idea for an intranet launch is not telling anyone in advance that the new intranet is coming. Regardless of how great the intranet is, people will feel left out and this can negatively affect user-acceptance. Another bad idea, is not communicating to end-users regularly in advance of the launch. Regular communication is key.
It's helpful to highlight issues or limitations with the current intranet in the messaging and to describe how the new intranet will resolve these pain points. It's important that the end-users feel heard and included during the process.
It's important to have a communication plan around intranet launch and to facilitate two-way dialogue with end-users, to get their feedback. Lots of our customers incorporate physical swag such as posters or cups, for their launch, as a physical item can help to make the intranet more tangible. Lots of people have a scavenger hunt on the new intranet to help employees navigate their way to pertinent information and familiarize themselves with the new intranet.
It's important that some of the launch communications come from the executive team and not just the intranet project team. The executive should communicate why they're investing in a particular system and focus on the beneficial outcomes of the investment. 
We've seen some very interesting launches over the years - One customer working in Virtual Reality created a VR device as part of their intranet launch. Another customer; a mining company, had a rapper jump out of a cake and perform a rap to launch their intranet!
2) Once you set up your governance, how have customers been successful with enforcement/maintaining your goals?
Successful governance requires buy-in as people need to feel invested in the process. It's important to engage content owners and authors in advance to fully explain the reasons behind the governance structure and set the expectations for their roles. As long as the content authors are aligned and understand the vision and goal for the intranet, they then understand what their responsibilities are and where they fit into the process. 
Succession plans need to be in place to ensure that the governance structure isn't impacted by employment changes. If the intranet is viewed as a core critical business tool by the organization and executives, then a lot of people understand the importance of the intranet and keep the governance up-to-date. Governance needs to be pragmatic, simple and easily understood.  
Ready to take the next step? Learn how to bring out the best in your organization with a modern intranet. We'll show you how. Schedule your personal demo now.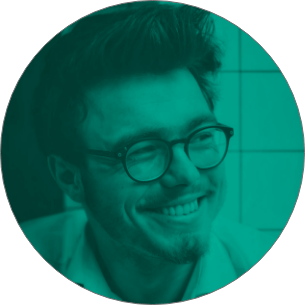 It's Time To Transform
Let us show you how much easier your work life can be with Bonzai Intranet on your team.