4 Office Personalities that Might Benefit the Most from an Intranet
It's hard to tell sometimes who is going to benefit the most from an intranet. We might automatically assume it's going to be someone in an internal communications or HR role, but that's not always the case. While these two roles may have the largest stake in bringing on an intranet, there are many employees who stand to benefit the most from an intranet--even if they don't see the immediate benefits themselves first.
Here are four common office personas that are likely to benefit the most from an intranet:
Mr. Reply-All
At some point we have all worked alongside someone who feels the need to hit the 'reply all' button to every email he or she replies to. Sure, in some scenarios it is important to keep certain people in the loop, but in most cases it's unnecessary and just annoys those whose inbox it clogs. An intranet can help by keeping communication tied to relevant discussions on the intranet, and not in your email inbox.
The Over-Communicating Administrator
If you are an office manager administrator there can be a lot to communicate--from employees parking in the wrong spot, to upcoming holiday party info, to announcements on a lost set of keys. Sure these messages may be relevant, but email may not be the best platform to communicate this on. An intranet is an excellent place for office managers to keep staff updated on important announcements without burdening employees with irrelevant messages in their inbox.
The Paper Queen
Despite the evolution to a paperless office, there are many workplaces where employees still continue to print off every document they can. Sometimes this is because they have 'always done it this way,' and other times it's because they haven't had the technology to replace the need for printing. Modern workplaces don't really need a lot of paper. An intranet can help reduce paper by containing information an employee may otherwise print, like a phone directory. Also, it can help employees share and comment on documents without the need for printing it out.
The Introverted Employee
Just because introverts aren't outspoken or vocal at meetings doesn't mean they don't have something to say. Since at least a third of your employees are likely introverts, it's important to find ways to communicate with them. Introverts tend to enjoy communication at their own free will, rather than being put on a spot. An intranet provides a platform for introverts to freely collaborate and exchange opinions without the same fear or judgement that may occur in person.
The Remote Worker
There has been a growing trend to accommodate employees who need to, or desire to, work from home. But without the technology to support it, it can be hard to manage. An intranet provides an employee everything they need to collaborate with their colleagues. From sharing documents, to understanding employee hierarchy, to keeping updated with company news and events, an intranet is the hub of your workplace.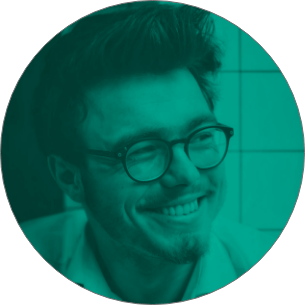 It's Time To Transform
Let us show you how much easier your work life can be with Bonzai Intranet on your team.