3 Reasons Why Your CEO Wants an Intranet
We are nearly half the way through 2016 and CEOs have some cause for concern. While the job market has been booming at a rate as healthy as the 1990's, US GDP has increased by a measly 0.5% annual growth rate during the first quarter. Michael Gapen, chief United States economist at Barclays fears that slow growth in productivity may not rebound, possibly explaining why CEOs have been slow to invest in the last two quarters.
A recent survey conducted by PWC surveyed 1,409 CEOs in 83 countries and found that 74% of CEOs are concerned about geopolitical uncertainty and its impact on growth. The majority of CEOs are being confronted with the stresses of having to adjust to constant environmental change at faster and faster rates.
These same leaders also agree that technology will be a solution to keep apace with ever-present change and 51% will be investing more heavily in finding the right technology. More specifically the technology that CEOs believe will reap the most return encompass:
Data and analytics (68%)
Social media communication and engagement (50%)
Web-enabled collaboration tools (44%)
Looking at this data, it is a no brainer that having a corporate intranet is a must for mid-to large sized organizations, and especially for those who are spread across distances. Here's why…
An Intranet Boosts Productivity
On average, a knowledge worker spends 7 hours per week reading, sorting and replying to email which equates to 54 days per year and $8,000. Email communication was once a luxury that allowed business to communicate and share documentation faster than mail. Today, we dread our inboxes and fear that if left alone for even a weekend, Monday will bring at least an hour of sorting and replying.
An intranet, or central hub where information can be disseminated to the right people in your organization, vastly decreases the time employees spend in their email. Time that was once spent on email and searching for or requesting documents, can now be allocated to mission critical tasks. This will not only boost productivity as employees can allocate time to performance measured work, but it will also help 72% of overwhelmed employees who feel they can never find the information they need.
An Intranet Simplifies Communication & Collaboration
A global research project conducted by Deloitte found that 57% of respondents believe that organizations are "weak" at managing information overload for employees. Partially due to over-abundant email communication, most organizations do not have systems in place to organize information that can be readily found.
Your intranet can step in to fill this gap with departmental pages for said information or documentation. Advanced search function also enables your knowledge workers to find what they're looking within seconds, rather than days.
Collaboration is improved with an intranet via your company directory  and social applications. Employees can find exactly who they need within an organization, and connect in personable ways to advance projects that require cross-organization collaboration.
An Intranet Proliferates Company Culture
Gallup surveyed 192 organizations and found that those in the top quartile of employee engagement operate better and enjoy 22% higher profits. Recognizing this, 41% of CEOs are focused on improving workplace culture and behaviour.
Intranets are a powerful tool for helping proliferate culture due to the fact that organizational leaders can consistently communicate to employee's organization-wide. A large cause for disengagement occurs when there is a discrepancy between the culture that is preached, and the culture that is experienced. With an intranet, news stories and events can showcase and create culture experiences to ensure your culture is felt.
Free White Paper: How an Intranet can Transform your Corporate Culture
The Net-Net
In today's socio-economic climate, CEOs are hesitant to invest. Understanding their challenges and knowing what they believe will deliver return, will make is easier to champion technology that will make you standout. If an intranet is not on your radar, get in the know, as it will address many of concerns that are top of mind for your CEO. Schedule a demo to see an award winning Intranet in action.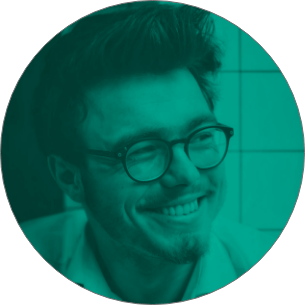 It's Time To Transform
Let us show you how much easier your work life can be with Bonzai Intranet on your team.