2018 Nielsen Norman Group Intranet Design Awarded to Bonzai Intranet client
Bonzai Intranet client wins worldwide intranet design award launching their Bonzai intranet using the award-winning Bonzai Intranet platform.
Bonzai Intranet is honored to announce their client, Capital Power, has been awarded the prestigious 2018 Intranet Design Award from the Nielsen Norman Group having built their intranet on the Bonzai intranet platform.  Capital Power is a North American power producer headquartered in Edmonton, Alberta.
The Nielsen Norman Group Intranet Design Award is awarded annually to only 10 outstanding intranets globally. This year Bonzai Intranet's client won this prominent worldwide award alongside revered Fortune 500 giants, such as: Delta Airlines, eBay, Travelers Insurance and GSK. Since 1998 Nielsen Norman Group (www.nngroup.com) has been a leading voice in the user experience field: conducting groundbreaking research and evaluating interfaces of all shapes and sizes.
 Image Source: 2018 Nielsen Norman Group Intranet Design Award
Notably, most organizations awarded the Nielsen Norman Group's Annual Intranet Design Award are working in larger development teams to create a top 10 world renowned intranet. Bonzai Intranet's client had a mere but mighty 3-person intranet team that worked alongside the Bonzai Intranet Solution Delivery team following our tried, trusted and proven delivery framework and methodology that was awarded the 2018 Intranet Design Award from the Nielsen Norman Group.
"We are very pleased to have Capital Power recognized for this prestigious award having built their intranet on the Bonzai intranet platform. The team at Bonzai has always been dedicated to ensuring we build the very best product possible while maintaining the highest level of support," exalts Shereen Qumsieh, 2-time Microsoft SharePoint MVP & Director of Product Development at Bonzai.
Bonzai Intranet delivers out-of-the-box functionality, as well as its significant time and cost savings with fully responsive page templates, pre-built intranet features leveraging the functionality of Office 365 and SharePoint. Bonzai Intranet's client, Capital Power, chose to build its awarding-winning intranet on the Bonzai Intranet platform as it matched 95% of the required functionality out-of-the-box and fully supports its workforce, including being mobile-friendly.
"The Nielsen Norman Intranet Design award for an intranet created on Bonzai validates that achieving an award-winning intranet does not require a huge investment or involve a lot of complexity. Organizations have the option to choose a managed, pre-built intranet platform that meets their needs and focus on developing great content or building additional functionality that's important to their business," details Denise Ching, Director of Solution Delivery at Bonzai.
Image Source: Capital Power's Award Winning Intranet
Like many organizations, this award-winning Bonzai Intranet services hundreds of employees in multiple locations across the United States and Canada, which meant that central, up-to-date and digestible information became critical to keeping the entire workforce informed and engaged while keeping the intranet platform and intranet content sustainable.
Beyond the Bonzai Intranet platform, Bonzai was able to help their award-winning intranet client to reorganize and refine their intranet content moving on to the Bonzai intranet platform.  Leveraging Bonzai's best practice methodologies, Bonzai Intranet helped their client eliminate hundreds of intranet content pages on the new intranet, while providing the ability to designating page-level ownership on their Bonzai intranet to help the intranet remain relevant over time.
"We built Bonzai to take away the hardest parts of building an intranet that slow down the creation of experiences an organization really needs. Capital Power was able to leverage that and delivered an award-winning solution," describes Matthew Carriere, Director of Engineering at Bonzai.
This esteemed Nielsen Norman Intranet Design Award comes just weeks after Bonzai was awarded the 2018 Intranet Choice - North America by Clearbox Consulting.
"The Nielsen Norman award proves that intranet in-a-box solutions on SharePoint and Office 365 are not just an alternative, but an award-winning option. No customer has won a worldwide intranet design award built leveraging just SharePoint or Office 365 without massive customizations and add-ons," explains Michal Pisarek, 6-time Microsoft SharePoint MVP and Director of Product at Bonzai. 
Learn to architect and execute your successful intranet launch in 2018 with our  webinar series.
Watch the Series now! >> https://info.bonzai-intranet.com/webinar/planning-intranet-success-in-2018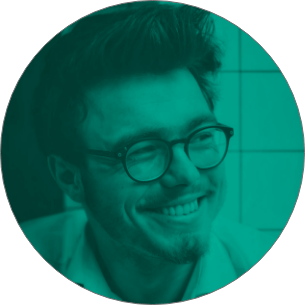 It's Time To Transform
Let us show you how much easier your work life can be with Bonzai Intranet on your team.