How a University Mastered Faculty & Staff Engagement
Douglas College was founded in 1970 and has grown to educate 24,000 students across two major campuses and a training center. To support their accredited bachelors, post-graduate and associate degrees, the college employs 480 faculty members and 415 staff administrators who are dedicated to helping students achieve their academic and career goals. 
Pre-Intranet Challenges
Senior leadership at Douglas College isolated a bottleneck in employee communication, collaboration and productivity, identifying an intranet as a possible solution. The higher education institute lacked a private and centralized repository for internal information. Instead, the school was using their public website to provide faculty, staff and administrators with access to policies, procedures, forms, templates, logos and more.
As a result, staff would often use old versions of these documents stored on their desktops, making administration and form processing extremely time consuming.
In addition, when institutional or departmental news needed to be shared, global emails, sometimes irrelevant to certain groups, were sent institution-wide. The college recognized that it was mission critical to build better ways for onsite and remote faculty to communicate, as well as staff and administrators.
As a result, the college began their search for a solution so they could effectively
Share important internal information (news, research project updates, employee changes)
Keep faculty, staff and admin informed
Make it easy to find subject matter experts
Searching for the Right Intranet
Without an existing intranet, Douglas College recognized they had a big project on their hands. They had two options: build a customized intranet from scratch with their current Office 365 and SharePoint license, or use an out-of-the-box SharePoint template.
The college wasn't yet using SharePoint and didn't have in-house expertise, so the coding and configuration would involve hiring a consultant—time to implementation would be upwards of a year and would cost over half a million dollars. The Intranet Committee only had 6 months to delivery a solution so a custom built intranet was removed from their decision criterion.
Looking into out-of-the-box solutions for SharePoint, the group came to realize that some coding and customization would be required to build a solution that was just what they needed. Searching further, the committee discovered Bonzai Intranet which proved to have all feature and functionality on their checklist. This included:
An easy to navigate home page that displays current news
An employee directory to easily connect with subject matter experts
A place to promote and register for upcoming events
Organization of key documents, policies and forms with sound version governance
Daily advisories for campus specific employees
An Employee Spotlight section to recognize achievements
Integration with Yammer for a live homepage feed

"Bonzai gave us the features and functionality we needed without a lot of time required for customization within the SharePoint environment." 

- Barbara Allen, Computing Science and Information Technology
Implementation
To engage employees prior to rolling out their intranet, the college solicited institution-wide feedback. The committee received feedback on tree tests of the draft information architecture, home page images and functionalities, and held a naming contest. The night before launch, announcement cards were placed on desks to inform staff that every web browser would now automatically open to DC Connect, and on the big launch day, the Committee held court in the concourse to take photos for employee directory profiles and answer questions.
Bonzai Intranet's Impact
Six months after implementing DC Connect, the Committee surveyed employees to see what kind of impact Bonzai Intranet had made. It was evident that employees felt more engaged, connected and up-to-date with campus news. 
"Using this tool has made a significant difference to my workday. Feeling connected and learning about other employees and events is a huge part of my engagement." 

-Surveyed Employee
"As a new employee, DC Connect is a fabulous tool for getting to know the College's organizational structure and culture."
        -Surveyed Employee
Moving forward, Douglas College plans to expand their use of the Microsoft productivity platform by exploring Team Sites with the help of the Bonzai Intranet team.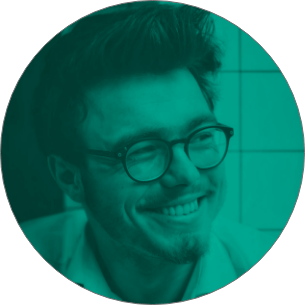 It's Time To Transform
Let us show you how much easier your work life can be with Bonzai Intranet on your team.